About Me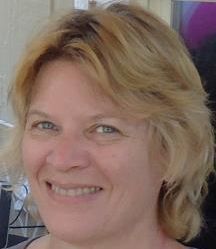 I finished my initial training at the Oregon School of Massage in 2007. My studies centered on the Eastern style modality of Shiatsu.
I have training in Deep Tissue, Orthopedic Massage and Trigger Point relief techniques, along with other therapeutic modalities. Additionally, I hold certifications in AIS (Active Isolated Stretch), Massage Cupping, Gua Sha, Thai Herbal neck and head recovery and Jade Stone facial rejuvenation techniques.
I provide thorough treatment using many modalities for clients with chronic pain and postural deviations. My focus is on assisting clients to understand and utilize self-help techniques and their body's ability to heal on the musculoskeletal level.
I also provide AIS and Trigger point relief education to the public as well as Qi Gong. I am licensed by the Oregon Board of Massage Therapists. I am nationally Board Certified in Therapeutic Massage and Bodywork and adhere to the NCBTMB Code of Ethics.
About NCBTMB
The National Certification Board for Therapeutic Massage & Bodywork (NCBTMB) is an independent, private, nonprofit organization founded in 1992. The mission of NCBTMB is to define and advance the highest standards in the massage therapy and bodywork profession. In support of this mission, NCBTMB serves the profession through Board Certification, Specialty Certificates, an Approved Provider Program, and an Assigned School Code Program. For more information, please visit www.ncbtmb.org.
For more information on my educational background and approach to massage therapy, simply give me a call or send me an email. I look forward to hearing from you.